Vita Energy
The healthy pick-me-up for a successful increase in performance
improves mental and physical performance
natural activation formula
long-lasting effect
Contents:
120 capsules (net quantity: 59 g)
€ 45,36
excl. VAT
,

plus shipping and handling
Immediately available
Vita Energy
A natural food supplement based on a formula of active ingredients for activating and regenerating the body with generally beneficial effects.
for everyday life, sport and work
Valuable active plant ingredients
Caffeine from green coffee, raw cocoa, guarana and green tea
lifts the mood
Exclusive activation formula
Vita Energy is a natural food supplement in capsule form. Its active ingredient formula includes a balanced composition for activating and regenerating the body with beneficial effects. Due to the special combination of the ingredients, a fast and lasting energy mobilisation with simultaneous regeneration of strength is achieved. This leads to a 6-hour increase in the level of performance for physical and mental challenges.
Natural energy supplier
We are increasingly exposed to higher demands. To meet these, many people consume one-sided stimulants such as coffee or energy drinks. Conventional energy drinks usually contain synthetic ingredients and a lot of sugar. They have a short-term and one-sided effect. LavaVitae takes a different approach here. For Vita Energy, only natural ingredients were packed into capsules. This way the bitter taste of caffeine is not perceived and the body is protected from unnecessary sugar.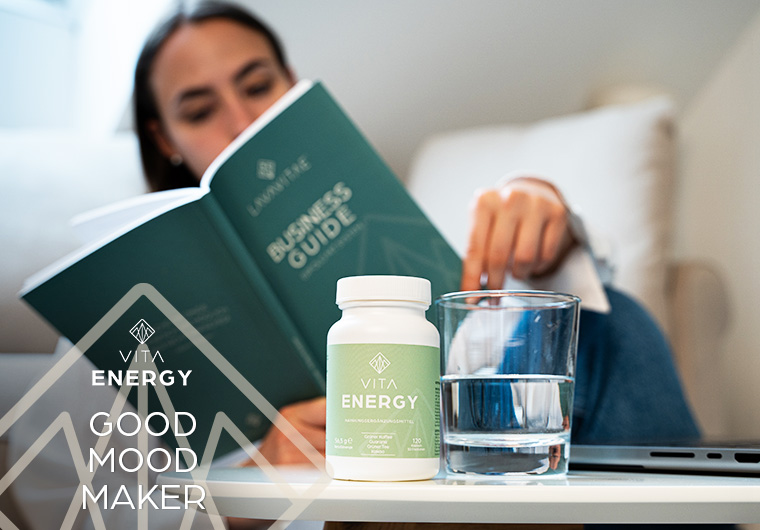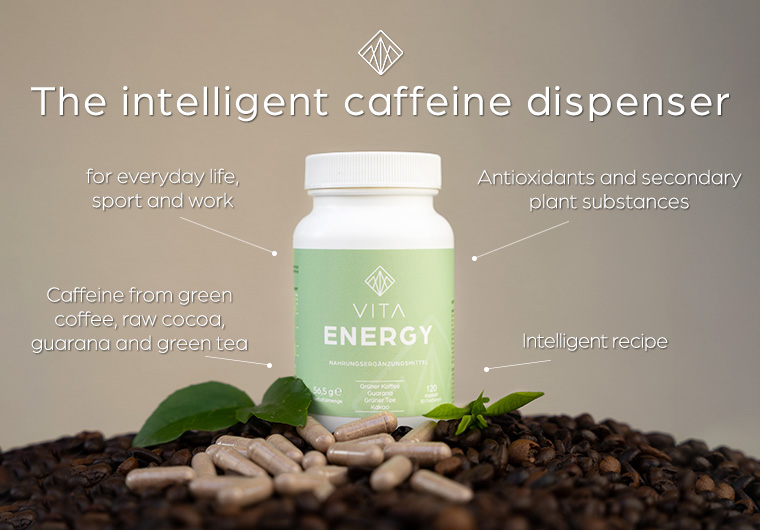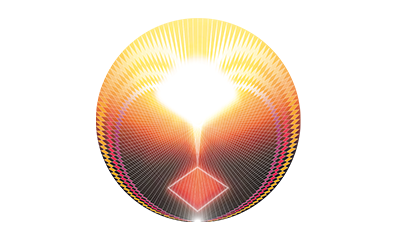 Refinement
Despite careful and gentle production, even natural products inevitably change their original vibration! LavaVitae activates all products with a special natural resonance process and restores their original vibration!
As a result, the ingredients are more bioavailable, which significantly improves the effective properties at the cellular level. This has now been impressively demonstrated in a scientific cell study.
Customer reviews
Tell us your opinion
from Alexandra Stacey, 08.11.2021
I tend to avoid caffeinated drinks entirely because I get such a low dip mid-afternoon when the effect wears off and you have to have yet more caffeine to lift yourself up again. However, I found the effect of the Vita Energy capsules is different and my concentration and energy levels are good throughout the whole day - even if I take only one - it is good for working, keeping alert when driving and amazing for exercise - especially if I take two! I am feeling really good on these and I'm happy because I am achieving more.
from Silvia, 14.02.2021
I ordered Vita Energy because of the good rating. I have noticed an improvement in my energy level.
from Fabian, 12.02.2021
I have already tried several, I am very satisfied.
from Helen, 09.01.2021
I am really impressed! I bought it to increase my energy and I have noticed that my muscle ache, which is caused by my sporting activities, has become much less.
from Robert, 07.01.2021
My love are the mountains and in my free time I am always on the road! I have recently started taking Vita Energy and have already become a little more efficient.
from Monica, 21.12.2020
Vita Energy makes it easier for me to maintain my weight and I have already lost a few kilos in the long run.
The ideal complement
Vita Pure
With the activated volcanic mineral
zeolite clinoptilolite.
€ 36,58
Lava Bath
The soothing alkaline bath, with the activated volcanic mineral zeolite clinoptilolite.
€ 33,25
Vita Reyouth
The Turbo for a refreshing youthfulness. Activates the self-cleaning powers of the cells and thus increases their service life.
€ 81,73