Volcanic Essentials
Refined natural products with the activated volcanic mineral zeolite clinoptilolite. The stone of life for body care, regeneration and renewal.
High-quality present for loved ones
three premium products with activated volcanic mineral
Contents:
Lava Dental | Vita Pure (200 capsules) | Lava Cream
€ 66,68
excl. VAT
,

plus shipping and handling
Immediately available
Volcanic Essentials
This exclusive gift box for every occasion contains premium products for ingestion and body care for effective cleaning - inside and out. The extraordinary volcanic mineral zeolite clinoptilolite gives the Volcanic Essentials their special effect.
Vita Pure - the master of detoxification
Lava Cream - volcanic power for the skin
Lava Dental - toothpaste with volcanic mineral
Prevention and care
for internal and external cleaning
The activated volcanic mineral zeolite clinoptilolith
In the beginning of all time, boiling lava poured from the depths of the earth to the surface of the forming earth's crust. This lava contained a substance that was to be involved in all processes of the life to come. From the growing, hot land the lava united with the wide, cool sea. From this union a stone was born, which carries the power of fire and the wisdom of water.

LavaVitae recognized the value of this stone and rediscovered it for the health of mankind. Wrapped in refined natural products, it becomes the stone of life for body care, regeneration and renewal.
Vitality through purity!
Vita Pure is a refined volcanic mineral for daily use. This medical product cleans and regenerates the intestines and frees the body from harmful substances. The stone of health is the ideal companion for a vital life.
Beauty that you can see!
Lava Cream is a high-quality organic natural cosmetic cream with refined volcanic mineral for skin care. Valuable substances gently nourish, pamper and regenerate all areas of the body and skin types.
For more bite in life!
Lava Dental is an exclusive toothpaste and contains refined volcanic mineral to care for the teeth and strengthen the gums. Its premium ingredients make it a special natural cosmetic for a confident and carefree smile.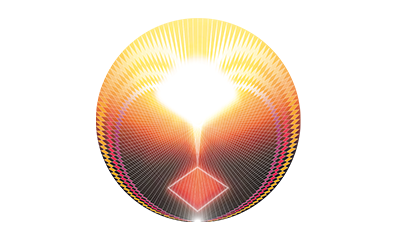 Refinement
Despite careful and gentle production, even natural products inevitably change their original vibration! LavaVitae activates all products with a special natural resonance process and restores their original vibration!
As a result, the ingredients are more bioavailable, which significantly improves the effective properties at the cellular level. This has now been impressively demonstrated in a scientific cell study.
Customer reviews
Tell us your opinion
from Serena, 22.01.2021
A box full of health!
from Tina, 15.01.2021
Simply a great idea to pack three such top products in one box.
from Heinz, 29.12.2020
A great gift for any occasion.
from Viktor, 11.12.2020
I got the box as a present last year and I am very enthusiastic about the products. This year I will give the box again!
from Lita, 07.12.2020
A wonderful gift idea for Christmas.
We use cookies to give you a pleasant experience on our website. You need to allow cookies to continue using our website.
OK