Lava Glow
Anti-aging deluxe. Lava Glow is a face cream consisting of a distinctive combination of high-quality ingredients with an impressive texture.
luxurious facial care with colloidal gold
convincing formula
grace you can see

Contents:
50 ml (1.7 FL OZ)
€ 115,83
excl. VAT
, plus shipping and handling
Immediately available
Lava Glow
It is the uniqueness of nature that gifts us with its beauty every day. The selection of ingredients for an effective and luxurious anti-aging cream requires special sensitivity.
Today, colloidal gold is known in professional circles as a versatile beauty booster.
The volcanic mineral zeolite is currently considered a revolution in cosmetics
The skin-firming hibiscus is said to have a Botox effect
Hyaluronic acid is considered an effective active ingredient for moisturising the skin
Grape seed oil contains valuable OPC for antioxidant protection of the skin.
An extraordinary formula that brings grace to the face.
---
On the pulse of time
Radiant and healthy skin is the visible expression of beauty. The vision for an unprecedented anti-ageing cream led to a novel combination of two giants in the field of luxurious facial care: colloidal gold in its purest form and the volcanic mineral zeolite in LavaVitae's premium quality.
---
For the woman who no longer compromises!
After the turbulences of life, you have finally arrived at yourself. Now you want to reward yourself with something that makes you forget how time flies. Just feel beautiful and secure in all the activities you love.
---
Noticeably better, visibly more beautiful
The volcanic mineral zeolite binds and neutralises toxins on the skin and gold particles give it a delicate shimmer. This novel and convincing combination of active ingredients is accompanied by selected premium active ingredients that have already proven their power to support individual perfection.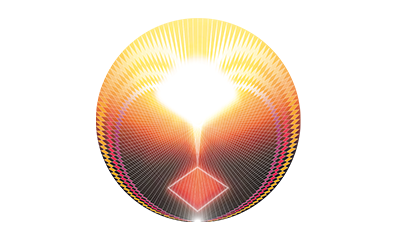 Refinement
Despite careful and gentle production, even natural products inevitably change their original vibration! LavaVitae activates all products with a special natural resonance process and restores their original vibration!
As a result, the ingredients are more bioavailable, which significantly improves the effective properties at the cellular level. This has now been impressively demonstrated in a scientific cell study.
Customer reviews
Tell us your opinion
The ideal complement
Vita Pure
With the activated volcanic mineral
zeolite clinoptilolite.
€ 36,58
Lava Bath
The soothing alkaline bath, with the activated volcanic mineral zeolite clinoptilolite.
€ 33,25
Vita Reyouth
The Turbo for a refreshing youthfulness. Activates the self-cleaning powers of the cells and thus increases their service life.
€ 81,73