Lava Cream
The premium cream for care and regeneration of the skin with activated volcanic mineral zeolite clinoptilolite.
Care for all skin types
helps with all skin irritations
certified organic natural cosmetics
dermatologically tested
Contents:
50 ml (1,7 FL OZ)
€ 41,58
excl. VAT
,

plus shipping and handling
Immediately available
Lava Cream
This premium cream awakens the vitality of the skin with the help of high-quality natural extracts, natural oils and above all the volcanic mineral zeolite clinoptilolite. Lava Cream serves for accelerated regeneration and intensive care for all skin irritations.
with activated volcanic mineral zeolite clinoptilolite
Premium ingredients
from natural oils, plant extracts and waxes
bears the NATRUE seal of approval for organic natural cosmetics
For a youthful and vital appearance!
Volcanic power for the skin!
The volcanic mineral zeolite clinoptilolite contains the power and purity of nature that is millions of years old. With the help of a patented preparation process, its physical properties are significantly enhanced. The PMA technology provides an enormous surface enlargement of the microcrystal and thus an intensified ion exchange. This optimises the natural ability to regenerate and ensures a gentle surface. Its multitude of minerals nourishes and refreshes the skin and its balancing effect effectively relieves our most sensitive organ of environmental pollutants.
So pure that you could eat it
Lava Cream is a natural cosmetic product on a biological basis and bears the NATRUE seal of approval. It contains premium ingredients with the highest degree of purity and active ingredient content. Selected ingredients such as lavender, black elderberry, chamomile, laurel or rosemary help irritated skin to restore its natural protective barrier. Lava Cream has been dermatologically tested and is perhaps the most pleasant way to pamper your skin.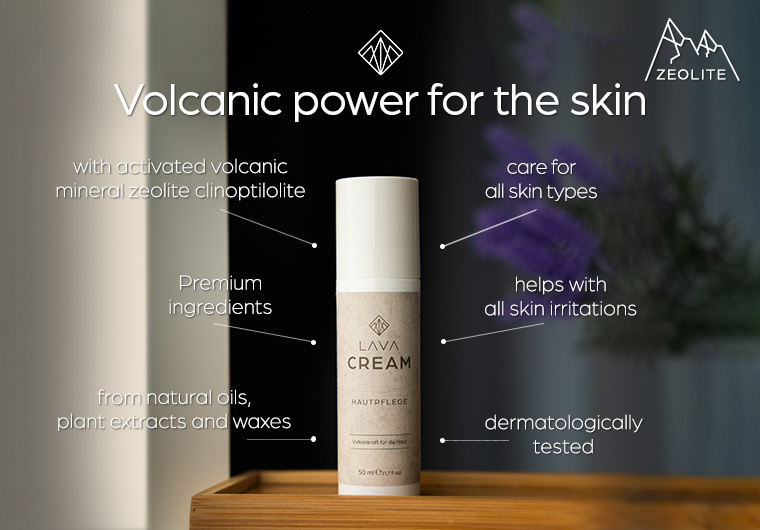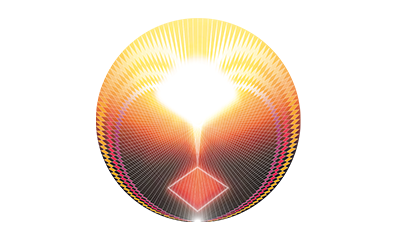 Refinement
Despite careful and gentle production, even natural products inevitably change their original vibration! LavaVitae activates all products with a special natural resonance process and restores their original vibration!
As a result, the ingredients are more bioavailable, which significantly improves the effective properties at the cellular level. This has now been impressively demonstrated in a scientific cell study.
Customer reviews
Tell us your opinion
from Zoe Sophie, 09.10.2021
This is amazing for dry skin - particularly for areas such as elbows and knees. I can apply it one day and still feel the moisture a couple of days later. The cream seems to really 'sink into' the skin. Also excellent for burns too.
from Anna Bridge, 09.10.2021
I suffered a second degree burn - so bad was the burn that I blistered instantly. I applied Lava Cream every day for four weeks and the burn has healed completely such that I will not sustain any scarring at all. The cream is soothing and seems to protect the skin whilst it is healing too.
from Corina, 23.02.2021
The whole family uses Lava Cream, which is also ideal for babies.
from Maria, 16.02.2021
A super cream is absorbed very quickly, I can only recommend it.
from Sally, 20.01.2021
I have been using the cream for a few years now, have tried many, but it is the best for my skin.
from Tanja, 01.01.2021
Since I have been using Lava Cream, my severe skin rashes have improved significantly. I am delighted.
The ideal complement
Vita Pure
With the activated volcanic mineral
zeolite clinoptilolite.
€ 36,58
Lava Dental
The premium toothpaste with the elementary power of the volcanic mineral zeolite clinoptilolite.
€ 10,75
Lava Bath
The soothing alkaline bath, with the activated volcanic mineral zeolite clinoptilolite.
€ 33,25